ABOUT US
Supporting those who served
We're a UK military charity providing support for veterans who need it the most.
Walking With The Wounded 'WWTW' is a leading UK military charity which recognises that those who served, deserve. We empower veterans by reigniting their sense of purpose, enabling them to make a positive contribution to their communities and lead independent lives.
Whether mentally, physically or socially wounded we support ex-service personnel and their families most in need. We offer personalised employment support, mental health and wellbeing support, and support care coordination to help veterans who are struggling after military service.
Find out more about our purpose, mission and values.
We are an award-winning and accredited mental health, support care coordination (social work) and employment support service with unique expertise in providing support for ex-Forces with complex needs across the UK, including Scotland and Northern Ireland.
Working together to give veterans support, empowerment and rebuild lives
Working in collaboration with our clients, the NHS, UK Government and public, private and charity sector partners, our employment, mental health and support care coordination services are tailor-made to each person we work with and their families.
We stay with our clients every step of the way, ensuring they get the exact emotional and practical support they deserve.
We're a high-impact military charity, delivering change
Everything we do is about changing and saving the lives of veterans. Read our success stories to see how we work with veterans who've fallen the furthest from where they want to be.
As a multi-award winning veterans' charity, we are always improving. We use our evidence base and performance data to deliver better employment, mental health and support care coordination for ex-service personnel. We work in strategic partnerships to provide the most effective support available. And we value every one of our people and supporters because they make us who we are.
Download Our 2022 Impact Report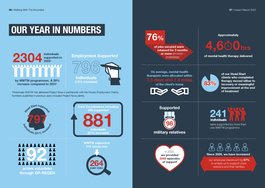 WWTW 2022 Impact Report
PDF. 1.1mb
Review our 2022 highlights, social impact and more.
Download this file
WORK WITH WWTW
We're a passionate, dedicated team, working to improve the lives of UK military veterans. Why? Because we believe that those who served deserve.
Find out more about working with us
Equity, Diversity and Inclusion is embedded in our culture
Our services and programmes are dedicated to promoting equity, diversity and inclusion, no matter what background, circumstances or history of the veteran we're supporting.
By working closely with communities and developing an ever-more inclusive culture at Walking With The Wounded, we're helping ex-Forces to feel heard, understood and capable of fulfilling their potential.
The story of Walking With The Wounded
We've achieved so much for UK military veterans since we began working in 2010, and are committed to always doing more. Through pioneering programmes and adventurous expeditions, we've always had the courage to help those ex-service personnel who need personalised support to rebuild their lives and feel part of society once again.
Read more about the WWTW story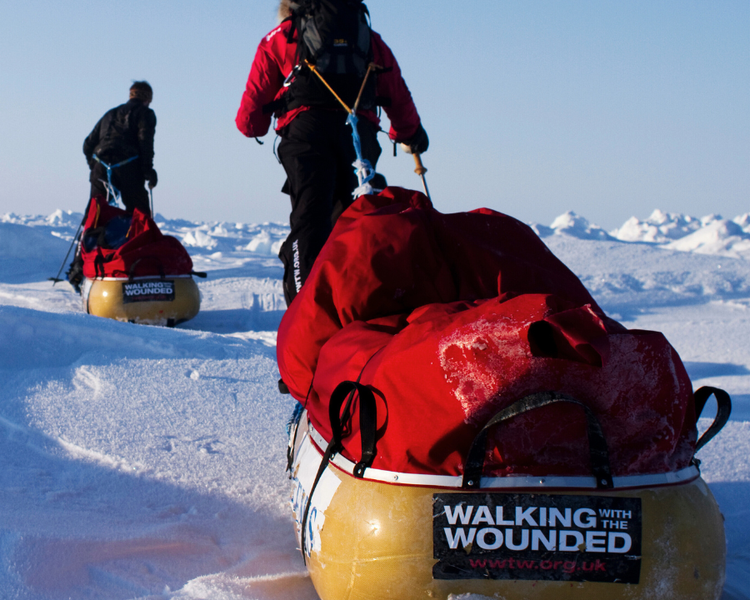 Without you, there is no Walking With The Wounded
Donate Today
We rely on the support of individuals, organisations and companies to fund our essential work with veterans who've fallen the furthest and want to rebuild their lives.
Please Donate Now