Fundraise for ex-Forces
Without you, we can't help military veterans who've fallen the furthest from where they want to be
When ex-Armed Forces need practical and emotional support with employment, mental health or support care coordination, your support makes all the difference.
Join our fantastic community of fundraisers, and your incredible support will help provide life-changing support when it's needed the most.
Thank you from every single one of us.
Challenge Yourself
We're built for teamwork, so for a fantastic fundraising challenge, take part in a Walking With The Wounded event. Join Walking Home for Christmas, the Cumbrian Challenge, or Marathon des Sables and change the lives of military veterans and their families. With a dedicated fundraising contact, and Walking With The Wounded fundraising pack, taking part in a challenge event is fun, exciting and will make a real difference to ex-Forces personnel.
Find an event
£

5
Can be used to purchase a walking pole for a wounded veteran, giving them the tools to recover outdoors
£

25
Can fund an emergency top up of electricity, keeping the lights on for a veteran this Christmas
£

50
Can fund an emergency shop, putting food on the table for a veteran and their family
£

104
Can fund a private 1-2-1 therapy session for a veteran, beginning to support their mental health needs
£

1500
Can support a veteran to get their life back on track having fallen the furthest from where they want to be
Will you walk to support our veterans this Christmas?
Take part in Walking Home for Christmas and you can keep our services transforming lives for ex-Navy, Army and RAF personnel. Why not walk with your woofer?
Find out more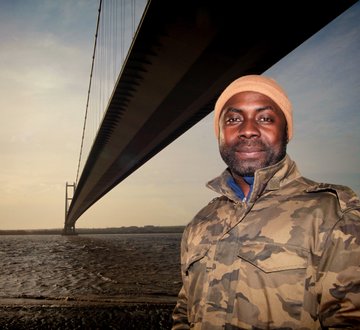 Together we can help more veterans like Obi. Get involved today.
We've got loads of fundraising ideas for you, your friends and family, schools and businesses. Choose from abseils, swimming events, running and more.
Why not run a quiz night?
Everyone loves a quiz, so use this brilliant social event to get together with friends and raise vital money for our ex-Forces. Here's how to run a successful charity quiz night:

Get your event team together: organising as a team will make everything so much easier


Pick a theme: will you go classic pub quiz with a range of topics, or keep it focused on music, celebrity, news or food? This is a great opportunity to promote Walking With The Wounded as well as raising money, so why not develop a quiz round about the military?

Set the date: give people enough notice so you get the best turn out, and try to avoid popular holiday dates and national and local events


Pick a venue: school gym or community space, local pub or church hall, every community has lots of spaces you can use. Think about logistics like capacity, closing time and travel to find the perfect setting. And remember to ask for a hire discount because you're raising money for charity


Making money: How much will you charge to enter, can you organise a raffle as part of the night, and will you offer a prize to the winner?


Publicity: Use all your social channels, including local WhatsApp groups to spread the message. Add videos and hashtags to get maximum exposure and post regular updates to build excitement as the date gets closer


Choose an MC: Someone with charisma, who's not shy speaking in public and can keep control if things get fiery. Try roping in a local celebrity to boost your numbers!


Know your rules: Before you start, set out the rules, so there's no arguments


Get in touch with our fundraising team for all the support you need
When ex-service personnel are struggling, we're here to help. Please support our work today
Get Social with your fundraising for Walking With The Wounded
At Walking With The Wounded, we live and breathe community. We're here to support veterans and their families to connect with their lives again and find their place in society.
And there's so many ways you can combine your friends and family, the things you love doing and raising money for veterans who need the most support. Here's just a few social ideas to get you started. Get in touch with our fundraising team for all the support you need:
Get your local gym members to take part in sponsored fitness activities, endurance competitions or feats of strength
Partner with a local gym or fitness club to create an exercise fundraising challenge
Activate your Garmin, Apple or Strava community into fundraising action with an activity goal
Create a gaming challenge through Twitch, xBox Live, Nintendo or your favourite platform
Hold a head-shaving fundraiser to raise money and awareness for Walking With The Wounded
Organise a school cake sale and turn the pick up and drop off traffic into fundraising gold
Hold a community coffee morning, with delicious bakes that raise money for veterans
Bake cakes for work and sell slices for £3 to go with the coffee/tea break
Host a high-profile gala dinner, friendly dinner party or even a community festival
Create a Boiled Eggs and Soldiers brunch for Armed Forces Day at work or in school
Fundraising in schools
We are dedicated to connecting with schools across the nation. Through hearing the real life stories of the ex-service personnel we work with, children of all ages, and their teachers can learn from those who've served about courage, resilience, teamwork, determination, problem solving and the realities of serving in, and life after the military.
We know how much value schools get from working with Walking With The Wounded, and we're always looking for ways to engage and collaborate.
So, whether it be a three-legged race or a bake sale, a cycle to school day, themed fundraising days or your own idea, please contact our fundraising team for support.
ideas and tips for fundraising