Donate in Memory
Honour a loved one with a gift of support
Thank you for choosing to support Walking With The Wounded.
Please accept our heartfelt condolences on your loss. Gifts in memory are very special and help us to support veterans and their families, raise awareness and support their needs.

Donate in Memory
Many people find it a comfort to remember and honour a loved one by supporting a cause close to their heart. There are many ways to support Walking With The Wounded in memory of your loved one; however you choose to support us, we really appreciate you thinking of us.
Donate in Memory, today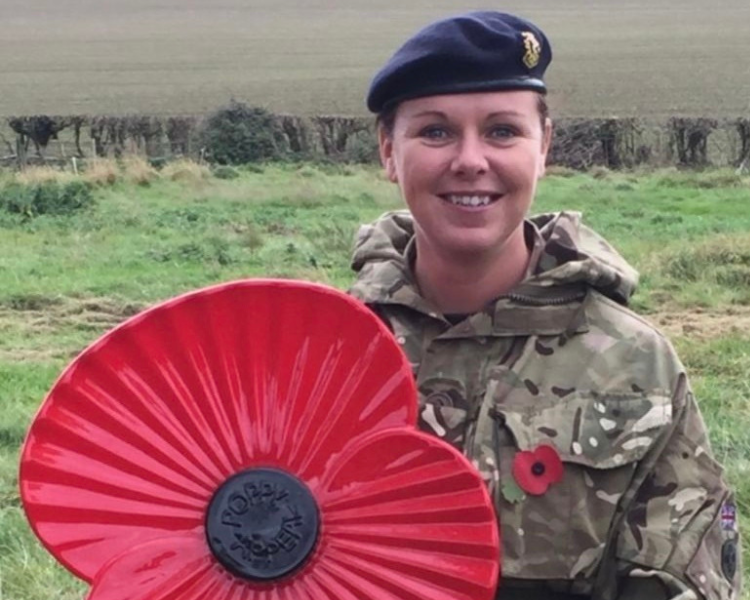 Create a Tribute Fund
Online tributes are a unique space for friends and family to share memories, thoughts and photos of their loved one, while supporting a cause close to their heart. We have partnered with MuchLoved, a special online tribute website that gives you the opportunity to create a personalised tribute online dedicated to your loved one's memory, sharing stories, videos, and photos. It's a lovely place for family and friends to celebrate their life and come back to year on year.
A tribute page is simple and free to create, with the page remaining open for as long as you wish. You can use the page to collect donations in lieu of flowers, create an ongoing dedicated page for future donations or fundraising, or to simply have as an online keepsake of happy memories.
Create a MuchLoved tribute fund funeral notice
Learn more
You can also watch the MuchLoved testimonial video below showing how people who have been bereaved can find support in setting up a tribute to a loved one.
Fundraise in Memory
There are so many ways to fundraise in memory of someone you love, from hosting a coffee morning, quiz or raffle, to taking part in a running or cycling event. You can organise something on your own or make a celebration for everyone to take part in. It's a fun and thoughtful way to mark birthdays, special occasions, anniversaries, and bring people together to remember someone special. Check out some of our featured events below or see all the options in our Events section or you can do your own event.
Ideas and Tips for Fundraising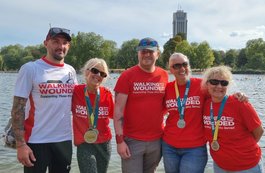 Organise a funeral collection
Asking friends and family to donate at your loved one's funeral is a lovely way to celebrate their life and support a cause that is close to your heart.  It can give feelings of positivity and fulfilment when you can often feel so lost. There are different ways to give in memory at a funeral of a loved one and we can help you make it as easy as possible.
Online funeral collections
Many people choose to set up an online funeral collection page which you can personalise by adding photos and messages. It is an easy way for friends and family to donate to the funeral online, and it's much easier to increase donations by claiming Gift Aid. These pages take the hassle out of collecting money on the day and allow people who can't attend the funeral to still be involved.
We recommend two ways of setting up an online funeral collection.  You could create a funeral notice on MuchLoved, which can also take online donations, or set up a fundraising page through JustGiving. A easy way to share information about the page is via a QR code which we can create for you that can be added to your Order of Service. Please contact Viveca at viveca.johnstone@wwtw.org.uk if this is something you would like us to do.
For those who are gathering in person, collection packs are available, which we can send to you or the Funeral Director.  The pack includes a collection box for cash, as well as envelopes for anyone who would like to post a cheque donation. The envelopes include Gift Aid forms, so even more money can go to getting those ex-Forces men and women who need support back on their feet.
Simply contact us to order your pack on the button below or by calling 01263 863902. Please allow us five working days to get these out to you.

Funeral Directors
Please forward the collection envelopes and any individual cheques direct to Walking With The Wounded at Stody Hall Bran, Stody, Melton Constable, Norfolk NR24 2ED.

Any cash can either be paid directly into our bank account, details below, or a cheque made payable to 'Walking With The Wounded' can be written to cover the full amount donated in cash.
Church collections
Please follow the same procedure as Funeral Directors. If the cash needs to go through your accounts first, and collection envelopes are used, please check the amount you take out of each envelope and write the amount on the envelope before sending them to us at the address below. Thank you.

Walking With The Wounded - Address and Bank Details
Walking With The Wounded
Stody Hall Barns
Stody
Melton Constable
Norfolk
NR24 2ED

Account: Walking With The Wounded
Sort Code: 82-60-13
Account Number: 60181701

We will send a receipt to you as soon as possible, and always send an acknowledgement letter to the next of kin where details are provided.
If you need support with donating in memory or have any questions, please contact Viveca at viveca.johnstone@wwtw.org.uk.
Together, we can support veterans on their journey in civilian life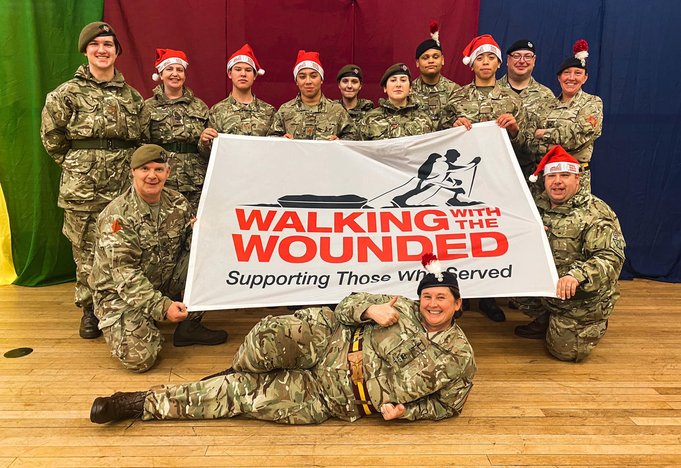 Fundraise for WWTW
Join our fantastic community of fundraisers to help military veterans who have fallen the furthest from where they want to be.
Find out more about fundraising
Success Stories
We empower veterans by reigniting their sense of purpose, enabling them to succeed in leading independent civilian lives.
Read our client's stories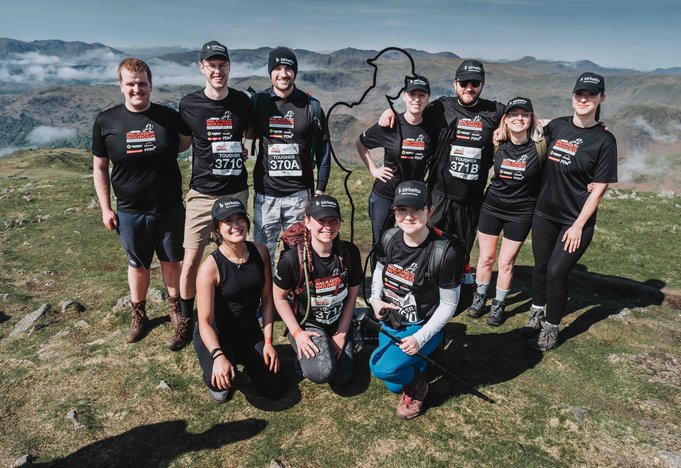 Leave a gift in your Will
Leaving a legacy through a gift in your Will is a powerful message of support for military veterans who are trying to rebuild their lives.
Find out how to leave a gift in your Will