BAE Systems Submarines signs three-year sponsorship deal to support the Cumbrian Challenge
20 November 2023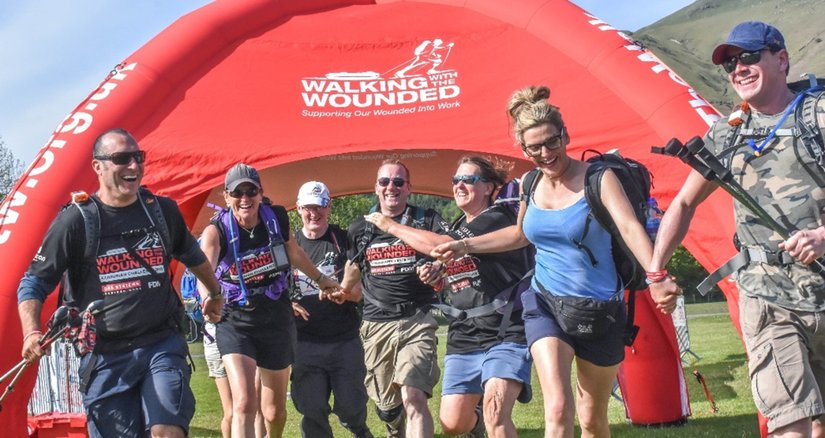 BAE Systems Submarines has signed a three-year sponsorship agreement to support Walking With The Wounded's (WWTW), Cumbrian Challenge event. The business has supported The Cumbrian Challenge since 2015, actively contributing to the cause by raising more than £100,400.00 through a combination of fundraising efforts and sponsorship support.
Set against the scenic backdrop of the Lake District, the Cumbrian Challenge brings together corporate partners, supporters of the armed forces, and veterans, inspiring them to embark on a sponsored hike through the rugged fells.
In 2022, 705 fundraisers took on the challenge and raised over £402,000 for the charity. Next year, participants will take on three new routes to raise vital funds to support those who served.
James Davis, WWTW Events Manager, commented, "We are thrilled to announce BAE Systems Submarines' three-year sponsorship agreement for our annual Cumbrian Challenge event. The business has demonstrated dedication to our cause and those who have served. Their ongoing sponsorship and support empower our frontline team to provide critical support to veterans and their families, making a profound impact to the lives of those who served."

Janet Garner, Future Workforce Director at BAE Systems Submarines, added: "BAE Systems Submarines has been a steadfast supporter of WWTW's Cumbrian Challenge since 2015. Every year, teams from various departments within the business eagerly return to the Lake District to participate in this brilliant event. The Cumbrian Challenge provides a unique opportunity to unite our teams in the great outdoors, with a shared purpose of backing a good cause, and to connect personally with some of the individuals who have directly experienced the positive impact of the charity's efforts. We are looking forward to taking on the challenge once more in 2024."