Race to Passchendaele in 24 Hours
7 November 2023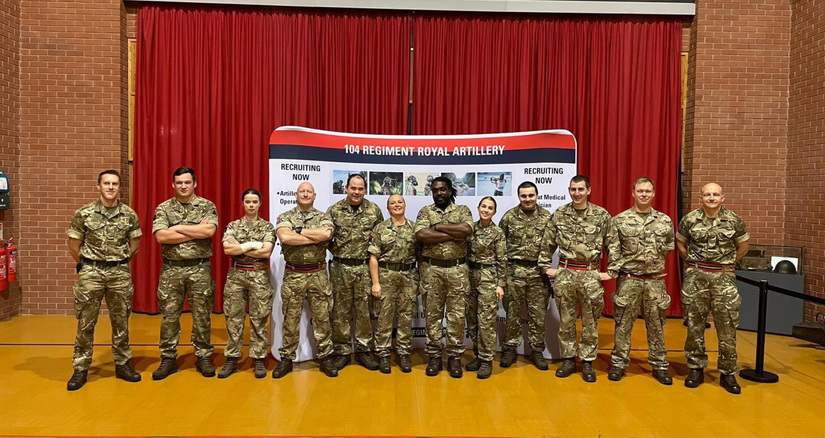 Over Remembrance Weekend, a team from 214 Worcestershire Battery will take on the epic virtual 24-hour 'Ex. Dragon Push' challenge to raise money for leading Armed Forces charity, Walking With The Wounded.
The team will run, row and cycle over 300 miles from their headquarters in Newport. Their aim is to cover the same distance that WWI Armed Forces Personnel took as they journeyed towards all-out war on the continent.

Starting the challenge at their headquarters in Newport on Remembrance Day, the team of soldiers will take on a virtual cycle ride, racing the distance from their barracks in Raglan to the white cliffs of Dover. From there, the team will virtually row the distance across the English Channel, heading towards Calais before putting down their oars and lacing up their running shoes as they take on the final marathon challenge. The team will run 44 miles (just short of a double marathon) to complete the incredible task.
Commenting on the challenge, Sergeant Samuel said, "We are looking forward to taking on this challenge as a team and raising money for Walking With The Wounded. We came up with our Dragon Push challenge because we wanted to honour the soldiers who gave up everything to serve our country during the First World War and beyond. Although it will be physically exhausting, our 24-hour challenge is nothing compared to what the courageous service personnel faced not only during WWI but during any conflict."