SUCCESS STORIES
We're proud of the veterans we support, read their stories of success
KANE'S STORY
Without support, some ex-service personnel can fall far from where they want to be. For Kane, after receiving a medical discharge from the Army, it was our Walking With The Wounded Employment Programme that supported him and empowered him into a new career that he loves.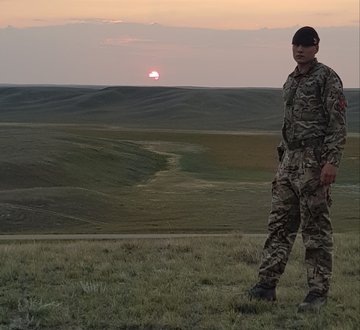 A military life turned upside down
In 2021, at just 27, Kane's career in the Army ended when his ear was perforated by close-range machine gun fire. Kane loved life in the military and viewed it as a career for life. But within two weeks of the incident, he'd received a fast-track medical discharge and given 14 days' notice to leave. Kane's life was turned upside down. He returned to civilian life without a job and with nowhere of his own to live. Approaching 30, he was back living at home with his parents and unable to afford to move out, as he was six months off qualifying for any resettlement support.
Civilian skills for a life after service
Before joining the Army, Kane had studied and enjoyed joinery at college. As a civilian, he used these skills to keep himself occupied and now this experience helped Kane find the right path for his future. He loved being outside and realised this is where his future lay. Kane decided he wanted to retrain in Arboriculture.
After approaching the Armed Forces Outreach Service for help with his housing situation, they referred him directly to Walking With The Wounded for our specialist Employment Programme support, which gets veterans back into sustainable, secure jobs. As experts in supporting ex-service personnel into new careers after military service, we helped Kane find his new profession.
Practical employment help for military veterans
Kane was first put in touch with Lynsey, an Employment Advisor at Walking With The Wounded. Lynsey had the time and expertise to talk to Kane about his plans, and give him the vital information and guidance to make the progress towards his dream job. He needed funding to afford the various professional qualifications for his new career. And Lynsey was there with him, every step of the way.
Lynsey prepared and submitted funding applications and a business case to the Rifles, Army Benevolent Fund and The Royal British Legion. Together, Kane and Lynsey successfully secured the necessary funding for the courses and specialist safety equipment, with help from the Armed Forces Bikers Association.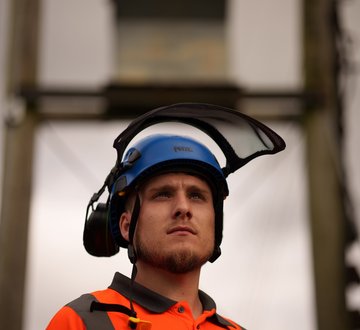 Help securing a new career
Kane was a natural. He went on to successfully complete courses in tree climbing and aerial rescue, harness work, the use of pesticides, working with a chainsaw, and felling trees. During college, a course assessor gave him the details of an access scheme being run by utility support company, Avove. Once again, Kane asked Lynsey for support, and she was there to help him update and rework his CV, write an introductory letter, and prepare for an interview.
When it comes to tailored and personal employment support for military veterans, Walking With The Wounded offers a specialised programme that can create better opportunities and transform lives after service. Kane's hard work and dedication paid off when Avove offered him a job as an Arborist felling trees on railway lines and electrical sites.
"Life is positive again"
And now Kane could not be happier. He has a new trade and an income and is saving for a deposit for his first home. With practical support from Walking With The Wounded, and because of the time we could take to understand Kane's needs, he now feels like he's begun to find a new, fulfilling life after his time in the Army.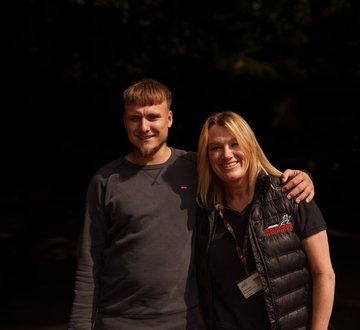 Your support changes lives
Walking With The Wounded have supported veterans like Kane since 2010 with bespoke mental health, employment support and support care coordination. For those who have served their country and need help finding their place after military service in the Army, Royal Air Force and Navy, Walking With The Wounded provides essential services that save and transform lives.