SUCCESS STORIES
We're proud of the veterans we support, read their stories of success
MARTIN'S STORY
When Martin received a court martial, his mental health and whole family suffered. But thanks to Walking With The Wounded's unique services for mental health and support care coordination, Martin and his wife Kerry are looking forward to a brighter future.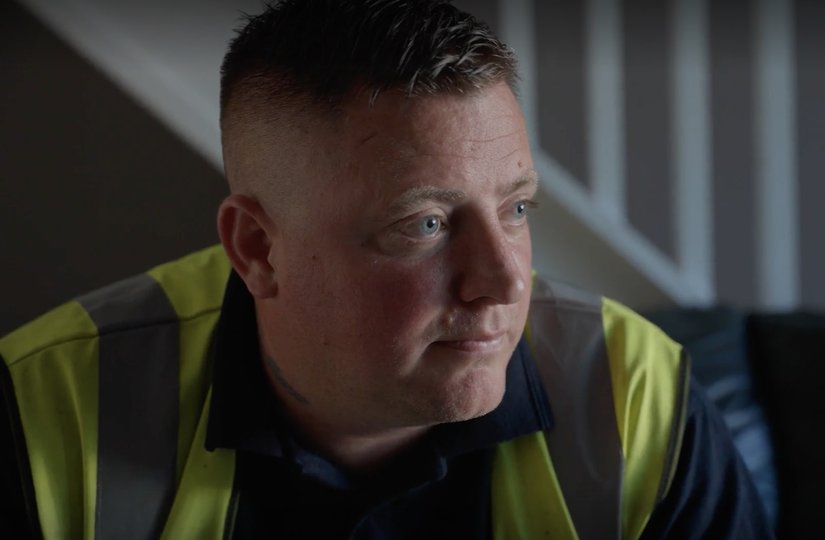 A military career cut short
At 17, Martin was proud to join the Army, serving with the 1st Battalion Irish Guards. Two years into his military service, Martin was sent to Iraq, based in Basra. As part of the peace-keeping force, Martin was facing life and death situations every day. But when Martin confronted a group of looters, the encounter left one of the Iraqi men dead and Martin facing a charge of manslaughter. He was court martialed at 19 years old.
Under intense stress and daily scrutiny
Martin's court case lasted for three and a half years and gained high profile media attention. The publicity put incredible strain on Martin and his family, and even though Martin was finally cleared of all charges, the stress of what had happened and the constant attention over the trial took a severe toll on his mental health and relationships, especially with wife, Kerry. His military career was over and his family life was falling apart.
Drugs, alcohol and mental health
Without knowing it, Martin was suffering from depression, anxiety and PTSD, becoming more and more angry with and withdrawn from his family. He'd use alcohol and drugs to help manage his emotions but they didn't help. Kerry found it impossible to cope with Martin's mental health. She couldn't understand why her husband had become so withdrawn and volatile. She started to suffer from stress, anxiety and low self-esteem, feelings that were made worse by Martin's undiagnosed and unresolved mental health problems.
Finding a way back with Head Start
Kerry and Martin separated, and without her support, Martin's mental health problems became even more severe. Eventually, no longer able to deal with his PTSD symptoms, Martin was hospitalised, and put on medication. The medication stabilised Martin's mental health, and helped him to begin to reconnect with his family. Through his GP, Martin was referred to Walking With The Wounded and began working with our Head Start mental health programme. Because we work holistically with veterans and their families, not only did Martin receive support, we were able to provide Kerry with talking therapies as well.
Sharing stories
As well as supporting Kerry and Martin through their therapy sessions, Walking With The Wounded were able to arrange for them to travel to the United States, and attend an intensive Clinical Programme for ex-military personnel. This trip cemented their future together. It was the first time Kerry felt Martin open up about all his thoughts, fears and questions, and they were both able to share their experiences with people who really understood. Kerry made new friends and contacts, giving her a vital support network.
A brighter future for an ex-service family
And while Martin will never be entirely free from the impact of PTSD, he is learning how to cope with his thoughts and emotions. He has a new job with a supportive employer TST Group, driving HGVs, and a better understanding of what Kerry and the family have been through.
One step at a time
Martin now understands he can take life one day at a time, and a better future is made one step at a time. He can still talk to Walking With The Wounded when he needs support, and Carolyn, his contact at the charity, is always there for him.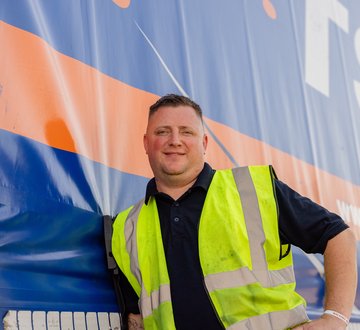 Your support changes lives

Walking With The Wounded have supported veterans like Martin since 2010 with bespoke mental health, employment support and support care coordination. For those who have served their country and need help finding their place after service, Walking With The Wounded provides essential services that can save lives.